Governance
We operate according to our constitution and are governed by representatives of our member organisations.
We operate according to our constitution, which was agreed in consultation with the Council. You can download a copy from our Resources page.
The Council is the main governing body of CCF and consists of one representative from each of the member organisations. Each of those representatives has one vote at Council meetings. Meetings are held at least twice each year and may be attended by individual members as well as the representatives of CCF member organisations. Individual members may not vote at the meetings but are welcome to give their views and take part in discussions. You can find minutes of Council meetings in our Resources. Image: © Natural England/Allan Drewitt
Committee
The CCF Committee is responsible to, and elected by, the Council for the day-to-day running of the forum. Jointly with CCI, CCF employs a public engagement coordinator who is based in the David Attenborough Building. They are a point of contact for CCF reps, liaise with CCI, and organise joint public events. Image: Natural England/Michael Hammett
Meet our committee
Humphrey Crick – Chair
I work for Natural England on conservation ecology in the Chief Scientist's Directorate and I'm currently working on how we should design an ecological network for conservation and ecosystem services that will be resilient to the increasing pressures of climate change and other anthropogenic pressures.
Judith Schleicher – Vice Chair
I am an interdisciplinary conservation scientist and senior policy advisor, with a particular interest in informing conservation policy and practice through research, especially in order to protect tropical forests. While working at the Department of Geography at the University of Cambridge and at UNEP-WCMC, my research has focused on the impacts of conservation interventions under different governance regimes and on the links between nature and human wellbeing (or poverty). I have worked in countries across Africa, Latin America and Asia, including while working as a Biodiversity Specialist at the World Bank. I have been involved with CCF since 2011, including as Treasurer, Deputy Treasurer and Vice Chair.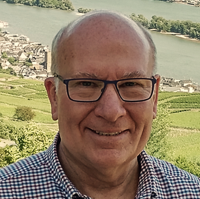 Roger Mitchell – Treasurer
Most of my working life has been in Government and the Government Agencies such as  the Nature Conservancy Council and  English Nature. Since then I have been International Chief Scientist at the Earthwatch Institute, Executive Chairman of the NGO Natura International, Environmental Director of the Arcadia Fund, Chairman of the Management Board of the Corrour Estate, a Director of the European Climate Foundation, and a Board Member of the Cambridge Conservation Initiative. Presently, I am a Director of the Amphibian and Reptile Conservation Trust, The Herpetological Conservation Trust and ARC Ecological Services Ltd., a Board Member of Natural Cambridgeshire, on the Editorial Board of Conservation Evidence, and Vice-Chair of the Fens Biosphere Steering Group. I have been involved with CCF since it was formed and have previously served as Chair and Deputy Chair.
Holly Griffin – Secretary
I'm a marine social scientist at UNEP-WCMC working on Ocean Literacy and behaviour change for conservation benefit. I'm also interested in outreach and engagement, and helping to connect conservationists working across the field with other like-minded individuals.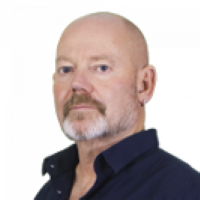 David Noble – Membership secretary
David is currently Principal Ecologist at the British Trust for Ornithology, where he is responsible for the strategic development of BTO's monitoring programme and associated research, is the main contact for biodiversity indicators, surveys of taxa other than birds, and for conservation initiatives such as BAP and Birds of Conservation Concern.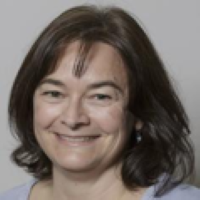 Julia Grosse – Public engagement coordinator
I work jointly for CCF and CCI, and have been involved in public engagement in science for about 10 years. My role is to involve the public in conservation, as well as providing a focal point for CCF members and liaison with CCI. I'm a zoologist with an interest in anything wildlife related!